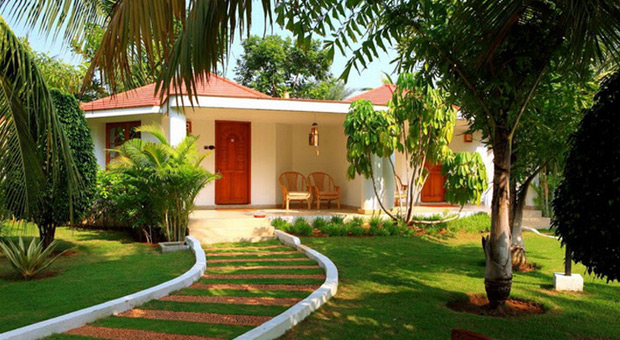 At Mahabalipuram, the past lives side by side with the present in a unique tapestry of living history. Potters continue to create wonderful shapes. Stone cutters still chisel out wonders out of stone. Festivals whose origins date back into antiquity are still celebrated.

Against this wondrous backdrop and on the glistening sands of the Bay of Bengal is Chennai's newest resort, surrounded by history. Savor its picture perfect position, drench yourself in the magic. It's a place you just got to be!

Unspoiled. Of all the words in the English Language, it's the most accurate description of the landscapes you'll discover at Chariot Beach Resort. With a spectacular Conference Centre, spacious meeting facilities, superlative accommodations, and stunning beachfront property, it is the ideal destination for groups, events, meetings and convention. Or just a private get away. Health spas, specialty restaurants, an anytime - is- party- time watering hole and huge stretches of sand surf complete the indulgence.