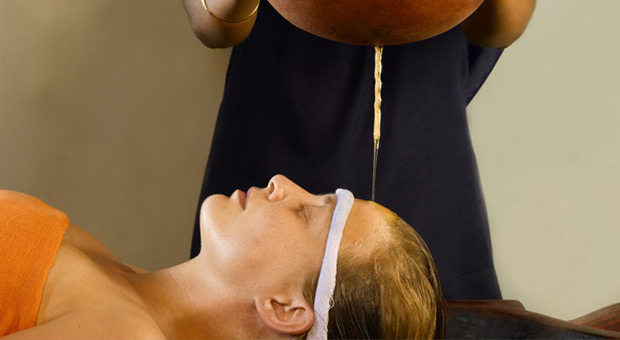 Somatheeram, welcomes you to the world of authentic ayurveda. A serene aryurvedic resort by the sea in South India. Here you can benefit from traditional Ayurvedic therapy as well as Yoga in a blissfully peaceful environment.

Somatheeram, the world?s first Ayurvedic resort, is one of the best tourism spots in Kerala, India. Located at Chowara Beach on a hillock 9 km south of the famous Kovalam Beach, Trivandrum, Kerala with over 15 acres of greenery all around.

The lush landscape of Somatheeram Ayurveda Resort has the specialty that it has not been altered or modified in any way to build the various facilities and amenities. The resort thus retains its greenery and eco-friendly appearance in a breathtakingly beautiful manner. Obviously, living amidst such beauty is an entirely different experience, which can be fully appreciated only by spending a few days here.

Built with eco-friendly materials, the lodging facilities are designed to merge elegantly with the vibes of Somatheeram. Properly ventilated to allow natural air flow, the cottages, Kerala Houses, the deluxe suites as well as the ordinary rooms are built in a classy style to suit Somatheeram. Most rooms have beautiful gardens in the front and provide an excellent view of the sea which would make one to stay on for longer and to visit this enchanting place again and again.