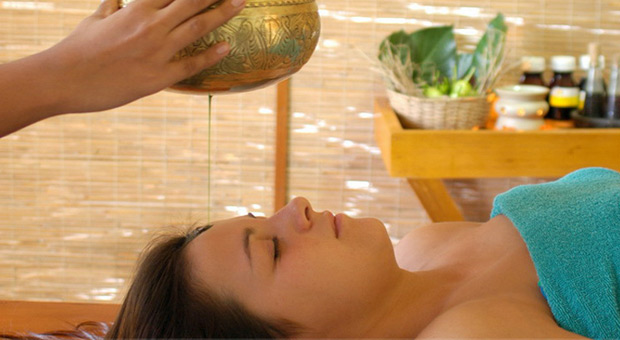 Kairali Ayurvedic Health Resort is undoubtedly a resort with a difference. Set amidst 50 acres of lush greenery in Palakkad, Kerala, popularly referred to as "God's own Country", Kairali promises to be a singular chapter in any tourist's Indian experience. The nearest airports are at Coimbatore, Cochin and Calicut, which are just an hour and two and a half hour drive respectively from here and fringed all along the way with the scenic beauty of the western ghats.

You'll know from the beginning that Kairali Ayurvedic Health Resort is a unique paradise where the discerning visitors would want to return, year after year. Designed to be the first of its kind in the world, this resort combines a health orientation with a living experience that can be described as "Return to Nature". A place where you can lean back and relax in elegantly ethnic surroundings and yet be confident of returning on a healthier completely rejuvenated note.

Kairali Ayurvedic Health Resort is dedicated to bring you the benefits of science that has proved to work wonders for health over 5000 years. Based on traditional oil massages, this Ayurvedic Health system has had wide acceptance both as a general health rejuvenation plan which are completely free of any toxicity and side effects. The treatments are carried out under the guidance and supervision of well qualified and experienced Ayurvedic Doctors.

Keeping fit and healthy does not mean you lead a Spartan existence devoid of luxury, fun and excitement. Kairali Ayurvedic Health Resort believes in paying attention to the finest details to make your stay a truly memorable one. There are 30 exclusive villas with each of them having a distinctively different design that blends with the surroundings, yet is the very epitome of comfodrt and elegance. Elegantly done landscaping with 1.5 kms, of water body meandering around having colourful fountains and waterfalls at various places would definitely give one an enchanting experience of being in a paradise.