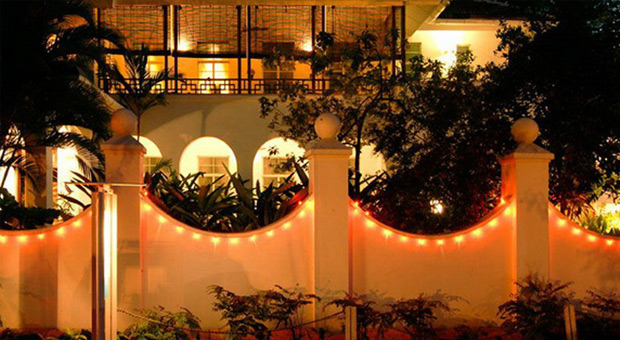 Step inside The Malabar House and be welcomed by friendly staff wielding cool fruit juices. Style-focused and tucked away in Fort Cochin, this is the perfect spot for a chic, chilled-out escape.

The Malabar House is one hour away from the Cochin Airport. Located in the heart of Fort Cochin, opposite St. Francis Church and three-minutes walk to the Chinese fishing nets, the hotel is the perfect place from which to embark upon local sightseeing, shopping, and backwater cruises.

The nearest airport is Cochin International Airport: 43 km / 27 miles

Originally owned by Dutchman Jan Herman Clausing in 1755, this historical Fort Cochin property was subsequently sold to spice traders, tea traders, and bankers - finally becoming The Malabar House in 1996. Funny thing though, the minimal and forward-thinking interiors still exude a palpable Dutch design sensibility. Think Rotterdam in the middle of India.

The 17 rooms and suites - 11 deluxe rooms on the ground floor, five roof garden suites, and a duplex Malabar suite - are all filled with original artwork, and bright swathes of color adorning feature walls. Sensible furnishings seems as though taken directly from northern Europe's style centers.

What are distinctly Indian, though, are both the food, scenery, and Ayurvedic spa. Spicy, robust flavors surround your palate. And the Kalarippayat-inspired ayurvedic oil massage a try ... well ... you'll just have to see for yourself.