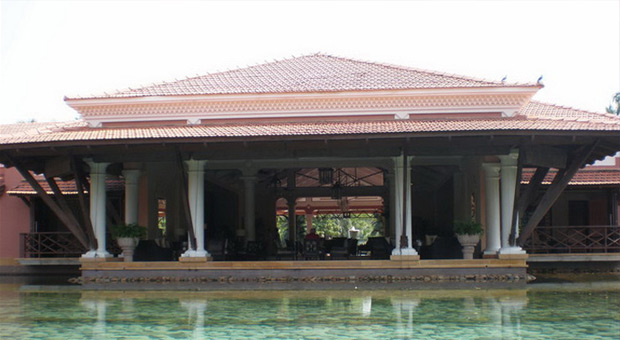 Park Hyatt Goa Resort and Spa is a world-class facility, set on 45 acres of lush beachfront gardens. The resort hotel is located in the most idyllic area of South Goa in India and is a 15-minute drive from Goa's Dabolim Airport. Featuring a unique village concept, with extensive spa facilities, Park Hyatt Goa Resort and Spa creates the magic and romance of a luxury boutique hotel while having the amenities and vibrant attractions of a resort.

Sereno Spa is a complete health and wellness destination, designed to offer holistic treatments with a blend of unique therapies inspired by Ayurvedic and yogic traditions. Sereno Spa promises a transformational experience, integrating ancient traditions with contemporary spa principles of thalassotherapy, aromatherapy and energy healing to help achieve emotional, physical and spiritual wellness goals.

Spread over 36,000 sq ft, Sereno Spa at Park Hyatt Goa is a complete wellness spa destination, offering holistic treatments and a blend of unique therapies inspired by Ayurvedic and Yogic traditions, and designed to restore, refresh and revitalise. A serene sanctuary for the senses, Sereno Spa offers personalised treatments and programmes that promote wellness, detoxification and serenity.

Under the expert guidance of a dedicated team, Sereno Spa, at the Park Hyatt Goa Resort and Spa has been awarded ?World?s Number One Spa? and ?Best Spa in the Asian and Indian Subcontinent? by Conde Nast Traveller Reader?s Spa Awards 2006.